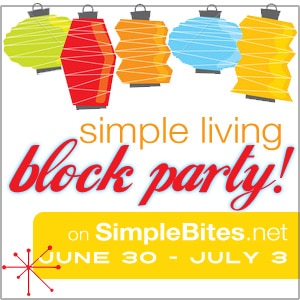 Crazy things
are happening over at Simple Bites starting June 30 and continuing for the entire holiday weekend. In fact, all across the Simple Living Media Network, things are going to sizzle and pop in honor of Canada Day and the Fourth of July.
Now, I'm not going to give too much away, but I will leave you with one hint:
You won't want to miss out on the fun, so be sure to stop by--and often.